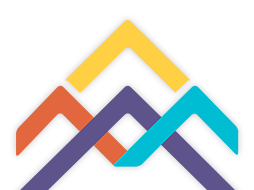 For over 20 years, Signal has been managing and expanding substance use prevention, treatment, and recovery services in northeast Colorado, metro Denver, and Southeastern Colorado, including the San Luis Valley. Effective January 2023, Signal expanded this work into Boulder County. 
Signal serves as one of three Managed Services Organizations (MSO) designated by the Colorado Behavioral Health Administration (BHA) to manage and monitor substance abuse treatment services for adults and adolescents who are uninsured or under-insured in our state. 
We also work as one of the state's Administrative Services Organizations (ASO), managing and expanding community-based crisis services for the Denver/Boulder metropolitan area and serving as a liaison for families and children who need access to behavioral services through the Children and Youth Mental Health Treatment Act.
Beyond coordinating state funding, ensuring quality service delivery, and expansion of services, we are dedicated to learning from our communities so that we can build and advocate for an effective, comprehensive behavioral health care network that works for everyone.
We strengthen behavioral health services in our regions by:
Functioning as a fiscal agent for the state
Fostering a network of diverse services that meet the community's needs
Ensuring a standard of quality and performance across services
Generating economies of scale and purpose
The Colorado Behavioral Health Administration (BHA) oversees and regulates a comprehensive public behavioral health care system and contracts Managed Service Organizations (MSOs) to manage and monitor substance use disorder treatment services for adults and adolescents who are uninsured or under-insured. These include residential and outpatient programs, medication-assisted treatment and overdose prevention programs, offender treatment services, withdrawal management services, women's treatment services, and community-based high acuity, co-occurring programs. MSOs are designed to support statewide medical providers with administrative support, seeking to ensure a consistent level of quality and compliance with State and Federal requirements relating to services offered.
The map below provides an overview of the designated MSO regions serving each county in Colorado.
MSO Regional Map Outline
SSPA 1: Northeast
SSPA 2: Metro Denver
SSPA 4: Southeast
SSPA 7: Boulder County
Click the logos below to learn more about our MSO partners.